Stevens Point Municipal Airport (KSTE)
Located less than a half-mile from the GTO Host Hotel!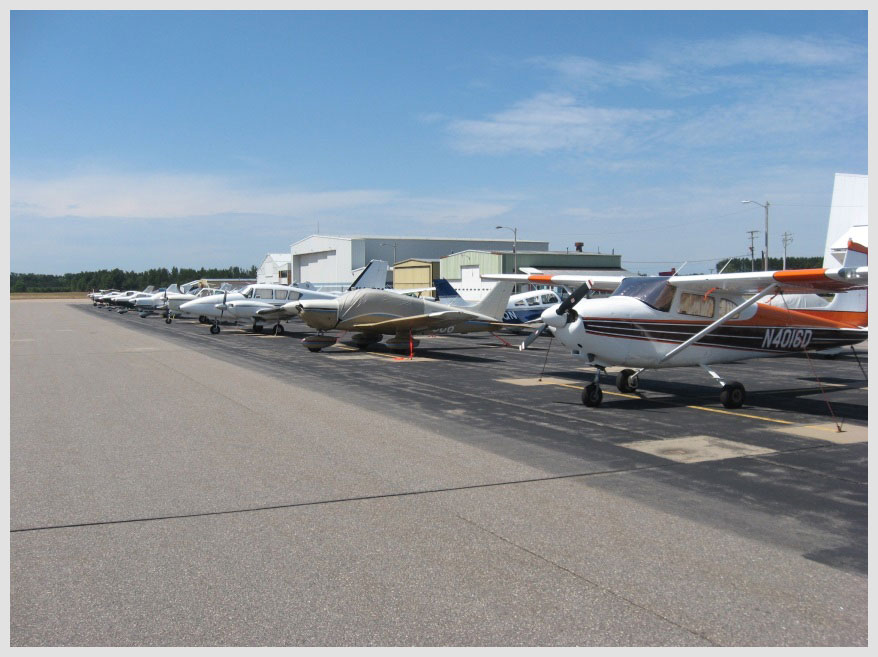 4501 Hwy. 66 – Stevens Point, WI 54481
(715) 345-8989
In 2013, KSTE recorded 41,612 aircraft operations and was home to 45 based aircraft, including four jets, 40 single-engine and one multi-engine propeller airplane.
KSTE has four industrial and corporate flight departments based at the airport as well as one Fixed Base Operator (River Cities Aviation). In addition to 22 "T" hangars, KSTE has 12 individual and four large, corporate hangars.
Travel Guard, Med Topics Unlimited, Sentry Insurance, Freight Runners Express, and the Rettler Corporation all operate business aircraft from KSTE.  In addition, UPS operates daily flights that provide services to the local and regional community and St. Michael's Hospital routinely uses the airport to transport administration employees to Milwaukee.
For more information, visit www.iflightplanner.com/Airports/KSTE
(Contact KSTE directly for information on any applicable fees).